Why Clear Channel Outdoor Stock Tumbled Today
What happened
Clear Channel Outdoor Holdings (NYSE: CCO) saw its stock fall 12.6% on Friday to just $0.78 per share on no discernible news. And as it heads into its next earnings report, expected in the first week of May, the outdoor advertising specialist may become more volatile.
So what
The billboard company is facing several problems, most prominently an economy stricken by the coronavirus pandemic that is leveling outdoor advertising because travel is virtually nonexistent.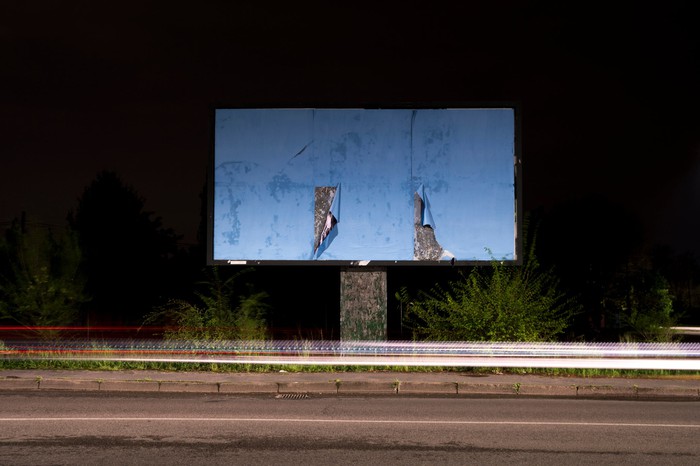 You don't need a billboard to see that Clear Channel Outdoor is in trouble. Image source: Getty Images.
Moreover, Clear Channel is struggling to rein in a burdensome $6.7 billion net debt load, and has proposed selling its near 51% stake in Hong Kong-based Clear Media to Ever Harmonic Global, a business in the Cayman Islands, for $253 million.
To add to the confusion, Clear Channel also received a delisting notice from the New York Stock Exchange, giving it six months to get its stock price to trade above $1 for 30 days or more.
Now what
There's no magic bullet to dramatically save Clear Channel. Rather than a quick resolution to the pandemic, this will be a drawn-out affair, even if states like South Carolina and Georgia have begun cautiously reopening their businesses.
With 22 million people unemployed, travel will be taking a back seat, and companies won't be opening their wallets to spend big on billboards anytime soon.
10 stocks we like better than Clear Channel Outdoor Holdings
When investing geniuses David and Tom Gardner have a stock tip, it can pay to listen. After all, the newsletter they have run for over a decade, Motley Fool Stock Advisor, has tripled the market.*
David and Tom just revealed what they believe are the ten best stocks for investors to buy right now... and Clear Channel Outdoor Holdings wasn't one of them! That's right -- they think these 10 stocks are even better buys.
*Stock Advisor returns as of April 16, 2020
Rich Duprey has no position in any of the stocks mentioned. The Motley Fool has no position in any of the stocks mentioned. The Motley Fool has a disclosure policy.
Source