Why Fisker Stock Is Soaring Today
What happened
Shares of electric-vehicle start-up Fisker (NYSE: FSR) were sharply higher on Monday, after a Cowen analyst initiated coverage of the stock with a bullish note.
As of 1 p.m. EST, Fisker's shares were trading at $14.35, up about 32.1% from Friday's closing price.
So what
In a Monday morning note, Cowen analyst Jeffrey Osborne initiated coverage of Fisker with an outperform rating and a price target of $22.
California-based Fisker went public after its merger with special-purpose acquisition company Spartan Energy Acquisition closed in October. The company is developing an electric luxury SUV called the Ocean, which will be manufactured under contract by global auto-industry supplier Magna International (NYSE: MGA). Production is expected to start in the fourth quarter of 2022.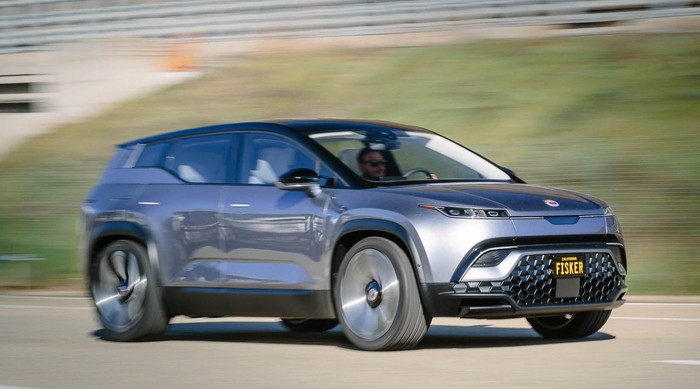 Fisker's electric Ocean SUV is expected to launch in late 2022, with a starting price under $40,000. Image source: Fisker.
As Osborne sees it, Fisker's go-to-market plan, which doesn't require the company to build its own factory, is "the opposite of the ramp experience" that Tesla went through, when it spent months and billions of dollars working to get production of its Model 3 sedan up to full speed. (Magna's Magna Steyr unit has extensive experience with contract manufacturing for automakers.)
Osborne believes that Fisker's plan to hand off manufacturing to Magna will allow it to bring the Ocean to market in a "capex-light manner," driving "significant" free cash flow in 2024 and 2025.
Now what
Auto investors intrigued by Osbourne's note will want to stay tuned. While Fisker hasn't yet set a date for its first earnings report as a public company, it's likely to happen in the next few weeks. Fisker raised about $1 billion via the merger; as part of the earnings report, I expect that CEO Henrik Fisker will update investors on the company's plans to deploy its fresh capital over the next couple of years.
10 stocks we like better than Fisker, Inc.
When investing geniuses David and Tom Gardner have a stock tip, it can pay to listen. After all, the newsletter they have run for over a decade, Motley Fool Stock Advisor, has tripled the market.*
David and Tom just revealed what they believe are the ten best stocks for investors to buy right now... and Fisker, Inc. wasn't one of them! That's right -- they think these 10 stocks are even better buys.
*Stock Advisor returns as of October 20, 2020
John Rosevear has no position in any of the stocks mentioned. The Motley Fool owns shares of and recommends Tesla. The Motley Fool has a disclosure policy.
Source