Why NIO, XPeng, and Li Auto Stocks Are Down Today
What happened
Shares of three prominent Chinese electric-vehicle makers were trading lower on Friday, amid a broad U.S. market sell-off of high-flying technology stocks.
Here's where things stood as of 11:15 a.m. EST, relative to Thursday's closing prices.
Li Auto

(NASDAQ: LI)

was down about 10.3%.
NIO

(NYSE: NIO)

was down about 13.7%.
XPeng

(NYSE: XPEV)

was down about 11.1%.
So what
Just about all of the hot electric-vehicle and related stocks have been selling off this week, in part because of concerns about rising interest rates and in part because of an ongoing selldown of the category leader, Tesla (NASDAQ: TSLA). (Tesla was down about 10.1% as of 11:15 a.m. EST on Friday.)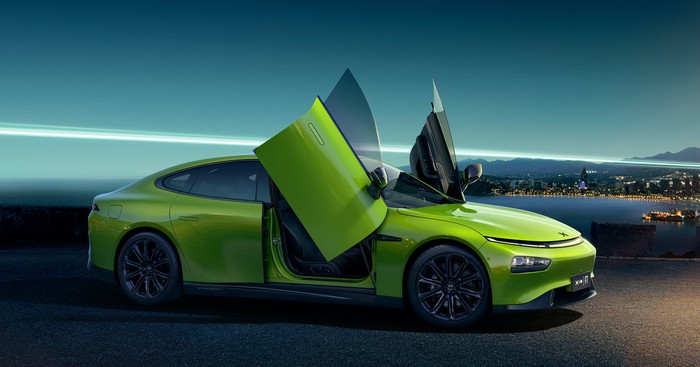 The new limited-edition Wing version of XPeng's P7 has kept consumer interest high. Image source: XPeng.
The rate on the benchmark 10-year U.S. Treasury bond has been rising, stoking investor concerns about potential interest rate increases. While the 10-year rate is still quite low by historical standards, it hit its highest levels in over a year this week.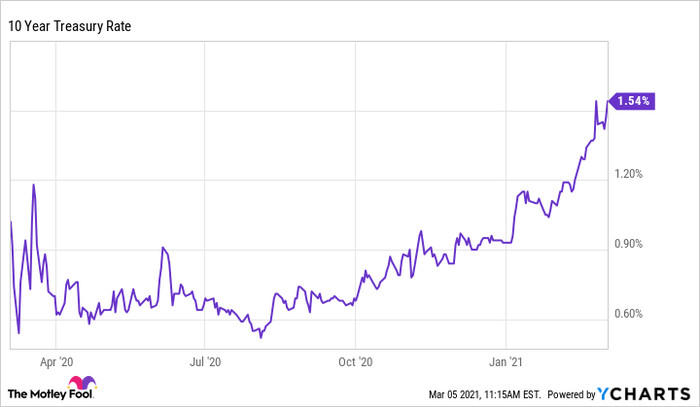 10 Year Treasury Rate data by YCharts.
As for Tesla, some of the issues driving its stock lower are unique to Tesla, and not reflective of the broader opportunity for electric-vehicle makers. But given that Tesla's huge run-up last year was a key driver of investor interest in all three of the companies here, it's not surprising to see them fall as Tesla sells off.
Now what
All that said, the fundamentals haven't really changed. China's market for electric vehicles is nearly certain to grow dramatically over the next several years; all three of these companies have competitive vehicles in production, and have posted rising sales; and while all three are still some distance from profitability, all have balance sheets that should be strong enough to weather this market storm.
One last note: XPeng will report its fourth-quarter and full-year 2020 earnings before the U.S. markets open on Monday, March 8. Li Auto and NIO have already reported.
10 stocks we like better than XPeng Inc.
When investing geniuses David and Tom Gardner have a stock tip, it can pay to listen. After all, the newsletter they have run for over a decade, Motley Fool Stock Advisor, has tripled the market.*
David and Tom just revealed what they believe are the ten best stocks for investors to buy right now... and XPeng Inc. wasn't one of them! That's right -- they think these 10 stocks are even better buys.
*Stock Advisor returns as of February 24, 2021
John Rosevear has no position in any of the stocks mentioned. The Motley Fool owns shares of and recommends Tesla. The Motley Fool has a disclosure policy.
Source