Chinese Tesla Rival Li Auto Moves to Raise $1.5 Billion With New Stock Offering
Chinese new-energy vehicle maker Li Auto (NASDAQ: LI) is aiming to raise about $1.5 billion via a secondary stock offering next week.
Li's offering of 47 million American depositary shares has priced at $29 per share, the company said on Friday morning. The offering's underwriters — Goldman Sachs, UBS, and China International Capital Corporation — have a 30-day option to buy an additional 7.05 million shares.
If all the shares are purchased, Li will raise roughly $1.5 billion after fees.
Li expects to use the new capital for research and development purposes related to its next-generation electric-vehicle platform, including new batteries and high-speed charging systems, as well as its ongoing research efforts related to self-driving technologies.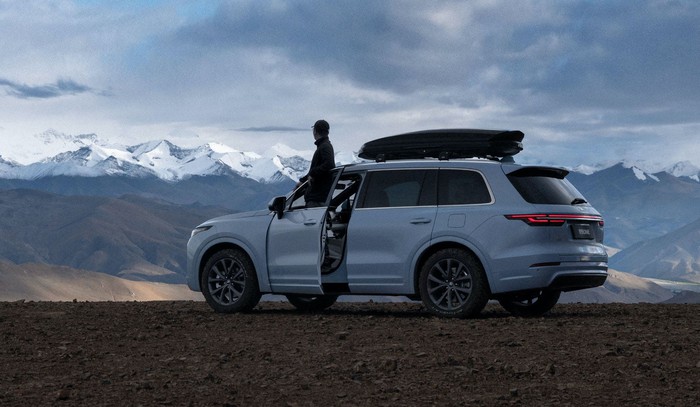 Li's electric SUV, called the ONE, includes an on-board gasoline generator that can recharge the batteries when no chargers are available. Image source: Li Auto.
Li competes in a market segment — upscale electric vehicles — with rivals including Tesla, NIO, and XPeng that are aggressively pursuing advanced driver-assist and self-driving technologies and offering frequent upgrades. The funds raised from this offering will give Li the resources keep pace with those rivals.
Li's offering isn't a traditional battery-electric vehicle. The company's electric SUV, called the Li ONE, is equipped with a gasoline-powered "range extender," an on-board generator that can keep the batteries charged when no recharging stations are available.
Although major Chinese cities now have ample high-speed recharging facilities for electric vehicles, fast-charging stations are still scarce in many parts of the country outside of its urban centers. The Li ONE is marketed as an ideal solution for buyers in those regions who are seeking the tax and social advantages of owning an electric vehicle.
Li's secondary offering is expected to close December 8.
10 stocks we like better than Li Auto Inc.
When investing geniuses David and Tom Gardner have a stock tip, it can pay to listen. After all, the newsletter they have run for over a decade, Motley Fool Stock Advisor, has tripled the market.*
David and Tom just revealed what they believe are the ten best stocks for investors to buy right now... and Li Auto Inc. wasn't one of them! That's right -- they think these 10 stocks are even better buys.
*Stock Advisor returns as of November 20, 2020
John Rosevear has no position in any of the stocks mentioned. The Motley Fool owns shares of and recommends Tesla. The Motley Fool has a disclosure policy.
Source