Aurora Cannabis Stock Gets Downgraded
Shares of Aurora Cannabis (NYSE: ACB) sank on Thursday after Bank of America analyst Christopher Carey raised concerns regarding the marijuana producer's shrinking cash position. The stock was down 6% at 2:15 p.m. EDT.
Carey downgraded Aurora Cannabis' stock from buy to neutral and lowered his price target from $10 to $8. Aurora's shares are currently trading for about $7.
To be fair, Carey praised Aurora's production capacity, operational excellence, and aggressive pursuit of multiple growth opportunities. "Aurora has emerged as one of the best operators in the cannabis sector, with industry-leading scale and margins even versus other large peers, and global optionality," Carey said.
Still, Carey is concerned that despite Aurora's efforts to improve its profitability, its expansion initiatives are burning through the company's meager cash reserves.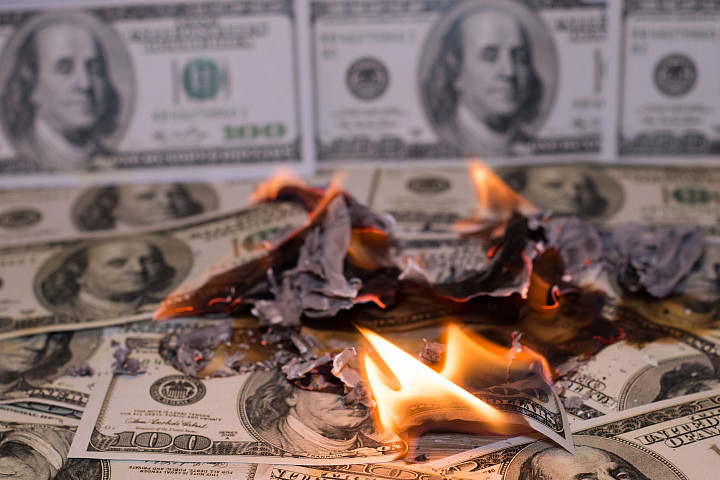 Bank of America analyst Christopher Carey fears that Aurora Cannabis is burning through cash too quickly. Image source: Getty Images.
Moreover, Aurora has a large amount of debt coming due in the first quarter of 2020 that's likely to force the company to raise capital in order to pay it off.
Notably, Aurora has already filed a shelf registration that could allow it to raise as much as $750 million in cash through a public offering of its stock. However, Carey argues that for Aurora, raising cash to rebuild its reserves is less attractive than using that money to enter new growth markets, such as cannabidiol (CBD) in the U.S. "At this early stage of industry development, when first-mover advantage is key (be early, be big), raising capital from a defensive position rather than for untapped opportunities (like U.S. CBD) is less ideal," Carey said.
In turn, Carey believes Aurora may need to either strike a partnership that brings capital into its coffers or dilute existing shareholders by selling more equity to investors.
Here's The Marijuana Stock You've Been Waiting For
A little-known Canadian company just unlocked what some experts think could be the key to profiting off the coming marijuana boom.

And make no mistake – it is coming.
Cannabis legalization is sweeping over North America – 10 states plus Washington, D.C., have all legalized recreational marijuana over the last few years, and full legalization came to Canada in October 2018.
And one under-the-radar Canadian company is poised to explode from this coming marijuana revolution.
Because a game-changing deal just went down between the Ontario government and this powerhouse company...and you need to hear this story today if you have even considered investing in pot stocks.
Simply click here to get the full story now.
Joe Tenebruso has no position in any of the stocks mentioned. The Motley Fool has no position in any of the stocks mentioned. The Motley Fool has a disclosure policy.
Source