Why Taiwan Semiconductor (TSMC) Stock Is Surging Today
What happened
Shares of chip giant Taiwan Semiconductor Manufacturing (NYSE: TSM), better known as TSMC, were trading higher on Thursday after the company reported earnings that beat estimates. Management also provided upbeat guidance for the current quarter.
As of 11:30 a.m. ET today, TSMC's shares were up about 6.5% from Wednesday's closing price.
So what
TSMC reported its fourth-quarter earnings before the U.S. markets opened on Thursday, and they were good: The company earned $1.15 per share on $15.74 billion in revenue, up 6.4% and 5.7%, respectively, from the third quarter -- and both above Wall Street's estimates.
But the most bullish news was in the company's outlook for 2022. Amid an ongoing global shortage of semiconductors, TSMC is going big -- really big: The company expects between $40 billion and $44 billion in capital expenditures (capex) this year, upgrading and expanding its manufacturing capacity around the world.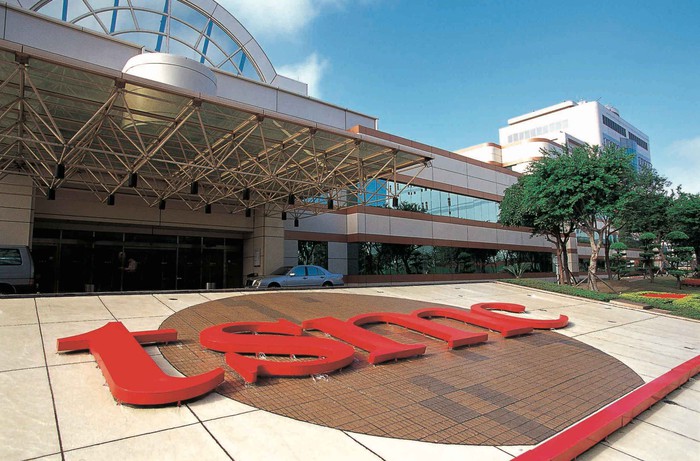 A TSMC semiconductor factory (or "fab") in Taiwan. TSMC plans to follow 2021's record $30 billion in capex spending with an even bigger outlay in 2022. Image source: Taiwan Semiconductor Manufacturing.
TSMC's revenue was up 25% in 2021 from 2020, but chief financial officer Wendell Huang said during the earnings call that the company expects an even larger year-over-year percentage gain in 2022, possibly close to 30%.
"Every year, our capex is spent in anticipation of the growth that will follow," Huang said. He wasn't kidding, and that's why the stock is up today.
Now what
As semiconductor investors know, it takes time to build and equip new chip factories. TSMC spent $30 billion on capex in 2021, moving as quickly as it could to expand capacity amid a demand surge that caught the industry off guard. It's those investments, for the most part, that will power the company's 2022 revenue surge.
TSMC's clients, which range from mighty Apple (NASDAQ: AAPL) to many of the world's global automakers, will be happy to hear that the company plans another year of massive capacity upgrades. Judging from this morning's price action, its investors are already pleased.
10 stocks we like better than Taiwan Semiconductor Manufacturing
When our award-winning analyst team has a stock tip, it can pay to listen. After all, the newsletter they have run for over a decade, Motley Fool Stock Advisor, has tripled the market.*
They just revealed what they believe are the ten best stocks for investors to buy right now... and Taiwan Semiconductor Manufacturing wasn't one of them! That's right -- they think these 10 stocks are even better buys.
*Stock Advisor returns as of January 10, 2022
John Rosevear owns Apple. The Motley Fool owns and recommends Apple and Taiwan Semiconductor Manufacturing. The Motley Fool recommends the following options: long March 2023 $120 calls on Apple and short March 2023 $130 calls on Apple. The Motley Fool has a disclosure policy.
Source