Why Tesla Stock Jolted Higher Today
What happened
Shares of Tesla (NASDAQ: TSLA) rose on Tuesday, bolstered by a competitor's struggles and excitement surrounding its upcoming "Battery Day" presentation. As of 11:20 a.m. EDT, Tesla stock was up more than 6%.
So what
Reports that the Securities and Exchange Commission (SEC) is investigating rival electric-vehicle maker Nikola (NASDAQ: NKLA) for allegations of fraud are likely helping to prop up Tesla's shares. In a scathing report on Thursday, short-seller Hindenburg Research accused Nikola of lying to investors about the true state of its battery technology and vastly overstating its progress toward the development of its electric truck.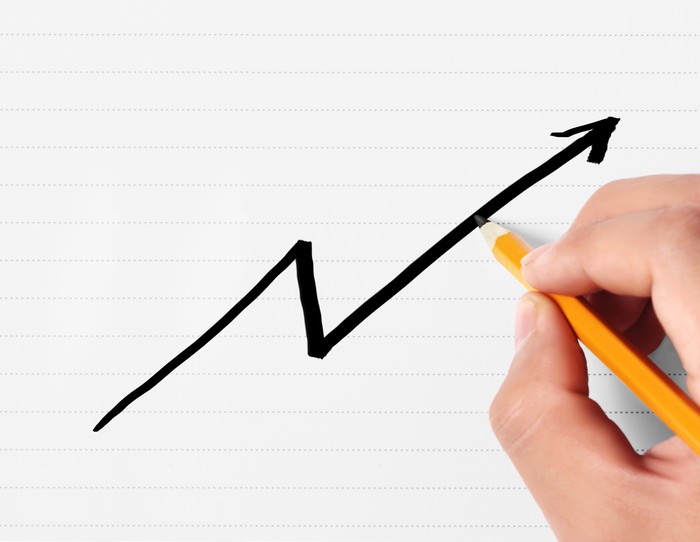 Tesla's stock rallied on Tuesday on news that a rival is being probed by the SEC. Image source: Getty Images.
After Nikola responded to some of Hindenburg's claims on Monday, Hindenburg then argued its response was a "tacit admission of securities fraud." Should the SEC agree with Hindenburg's view, or if its investigation uncovers other instances of wrongdoing, Nikola's ability to compete effectively in the electric vehicle market could be severely weakened.
Now what
As its competitor wrestles with fraud allegations, Tesla is gearing up for its "Battery Day" on Sept. 22. Investors are looking forward to seeing what new technologies CEO Elon Musk unveils during his presentation. Excitement has been rising for Tesla's battery-related growth opportunity, as fears surrounding climate change are bolstering demand for electric vehicles and clean energy storage solutions around the world.
Judging by the recent gains, many investors are choosing to buy Tesla's stock ahead of the event in anticipation of Musk's forthcoming announcements.
10 stocks we like better than Tesla
When investing geniuses David and Tom Gardner have a stock tip, it can pay to listen. After all, the newsletter they have run for over a decade, Motley Fool Stock Advisor, has tripled the market.*
David and Tom just revealed what they believe are the ten best stocks for investors to buy right now... and Tesla wasn't one of them! That's right -- they think these 10 stocks are even better buys.
*Stock Advisor returns as of August 1, 2020
Joe Tenebruso has no position in any of the stocks mentioned. The Motley Fool owns shares of and recommends Tesla. The Motley Fool has a disclosure policy.
Source