Why Globalstar Stock Plunged Today
What happened
Shares of Globalstar (NYSEMKT: GSAT) fell on Friday, following bearish analyst remarks. As of 11:20 a.m. EST, the satellite communication specialist's stock price was down 15%.
So what
Morgan Stanley analyst Simon Flannery cut his rating on Globalstar's stock from equal weight to underweight and placed a $0.55 price forecast on its shares. Flannery's price estimate implies a potential downside risk for investors of roughly 48% from the stock's current price near $1.06.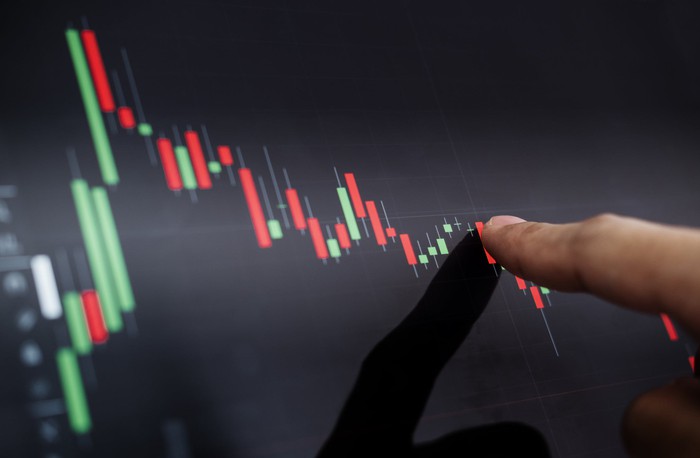 Globalstar's shareholders could suffer sizable losses, according to an analyst at Morgan Stanley. Image source: Getty Images.
With Globalstar's share price quadrupling in recent months, Flannery posits that investors are valuing the company's spectrum assets at $2.2 billion. But he cautions that Globalstar may find it difficult to monetize these assets, as he does not see any significant sales taking place in the near future.
Now what
Globalstar's stock price soared in recent weeks following deals with Nokia and Battlbox. Nokia is working with Tideworks Technology to deploy Globalstar's Band 53 spectrum at the Port of Seattle. Meanwhile, Battlbox subscribers will receive a Gen GPS Messenger device from Globalstar's SPOT subsidiary as part of their monthly subscription box service.
Yet, although these deals are certainly positives for Globalstar, they likely don't justify the sharp upward move in its stock price so far this year. Investors, therefore, may want to consider taking profits in Globalstar.
10 stocks we like better than Globalstar
When investing geniuses David and Tom Gardner have a stock tip, it can pay to listen. After all, the newsletter they have run for over a decade, Motley Fool Stock Advisor, has tripled the market.*
David and Tom just revealed what they believe are the ten best stocks for investors to buy right now... and Globalstar wasn't one of them! That's right -- they think these 10 stocks are even better buys.
*Stock Advisor returns as of November 20, 2020
Joe Tenebruso has no position in any of the stocks mentioned. The Motley Fool has no position in any of the stocks mentioned. The Motley Fool has a disclosure policy.
Source