Will Moderna Stock Surge to $90?
Moderna's (NASDAQ: MRNA) incredible 240% rise so far this year is just one stage of what will be a longer climb for the market-crushing stock.
So say analysts at Morgan Stanley, who reiterated their overweight rating on Moderna's shares Wednesday. The investment bank boosted its target price on the stock by a staggering 143%, to $90 per share, after the biotechnology company released positive data from its phase 1 study for mRNA-1273, its coronavirus vaccine candidate. Morgan Stanley's new price estimate represents potential gains of around 36% for investors, based on the price at which Moderna's shares are currently trading.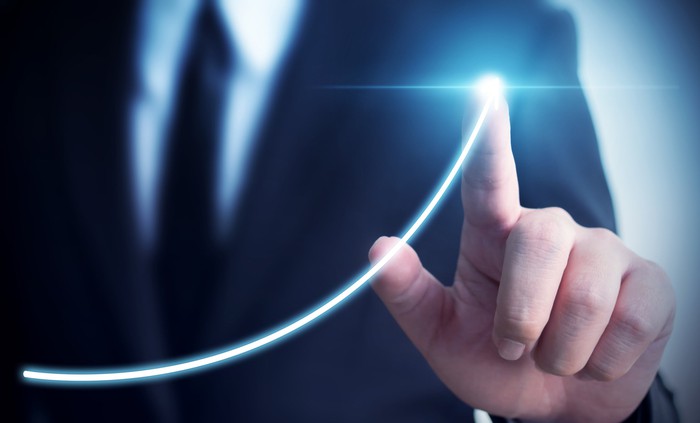 Moderna's stock could still have plenty of upside thanks to its coronavirus vaccine candidate, according to Morgan Stanley's analysts. Image source: Getty Images.
Based on the preliminary data from the vaccine trial, Morgan Stanley now places the probability that it will be successful at 65%. "We believe both Moderna's ability to scale coupled with the promising early results positions them well to compete in the market," analyst Matthew Harrison said.
Moreover, the bank said that Moderna's recent move to raise cash at a higher valuation contributed to its target price increase. Most of the increase, however, was due to what Morgan Stanley views as a higher likelihood of success for Moderna's vaccine platform and an accelerated development timeline for its SARS-CoV-2 vaccine candidate.
Morgan Stanley says Moderna could potentially sell more than 1.6 billion doses of its novel coronavirus vaccine during the pandemic and in the years that follow.
10 stocks we like better than Moderna INC
When investing geniuses David and Tom Gardner have a stock tip, it can pay to listen. After all, the newsletter they have run for over a decade, Motley Fool Stock Advisor, has tripled the market.*
David and Tom just revealed what they believe are the ten best stocks for investors to buy right now... and Moderna INC wasn't one of them! That's right -- they think these 10 stocks are even better buys.
*Stock Advisor returns as of April 16, 2020
Joe Tenebruso has no position in any of the stocks mentioned. The Motley Fool has no position in any of the stocks mentioned. The Motley Fool has a disclosure policy.
Source