Square Stock Will Surge 53% to $300, According to This Analyst
Shares of Square (NYSE: SQ) have already climbed 213% so far in 2020 but will surge to new all-time highs in the coming year.
That's according to Mizuho analyst Dan Dolev. On Monday, Dolev raised his price target on Square's stock from $225 to $300, becoming the most bullish among Wall Street analysts. His new target represents potential gains for investors of roughly 53% over the stock's closing price on Friday of about $196.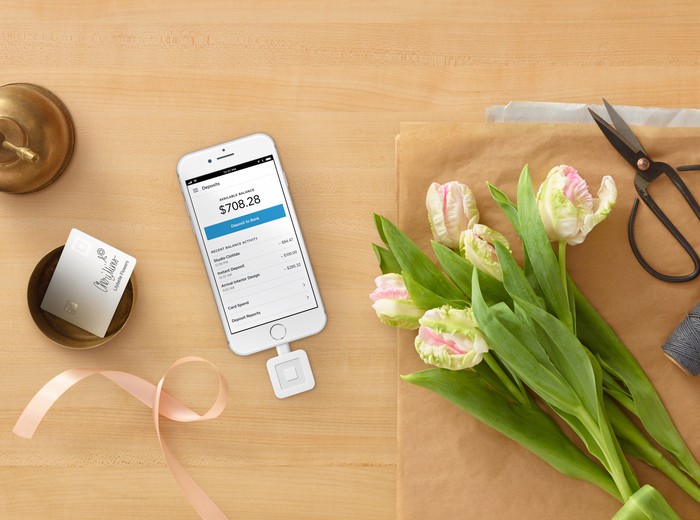 Image source: Square.https://squareup.com/us/en/press
Dolev completed an extensive analysis of search trends and concluded that interest in Square's Cash App is exploding in the 15 most densely populated states. The analyst found that Cash App represented roughly 60% of searches for Venmo or Cash App, up from just 40% in 2017 and 2018.
The analyst remains bullish on Square's ability to drive future growth with the expansion of the Cash App. While the app's instant deposit feature previously drove the majority of its profits, the Cash App debit card and business platform are gaining traction, and expanding the appeal and utility of the product.
Will Square's stock price hit $300?
The evidence suggests that Dolev is right on target. A strong network effect is also helping pull customers further into Cash App's ecosystem. Square boasts 30 million customers who use the app 15 times per month. At the same time, those using the Cash Card has jumped to 7 million, up 50% year over year.
There's also been a surge in Bitcoin use, which is gaining momentum. Square said Bitcoin revenue surged 1,100% in the third quarter and represented 79% of Cash Apps revenue of $2.07 billion.
This all suggests that demand for Square's services will only increase from here. The potential for its shares to hit $300 over the coming year seems not only possible but likely.
10 stocks we like better than Square
When investing geniuses David and Tom Gardner have a stock tip, it can pay to listen. After all, the newsletter they have run for over a decade, Motley Fool Stock Advisor, has tripled the market.*
David and Tom just revealed what they believe are the ten best stocks for investors to buy right now... and Square wasn't one of them! That's right -- they think these 10 stocks are even better buys.
*Stock Advisor returns as of November 20, 2020
Danny Vena owns shares of Square. The Motley Fool owns shares of and recommends Square. The Motley Fool has a disclosure policy.
Source