Why NIO Stock Is Rising Today
What happened
Shares of Chinese electric-vehicle maker NIO (NYSE: NIO) were rising on Thursday, after a key competitor reported third-quarter earnings that were better than Wall Street had expected.
As of 12:15 p.m. EST on Thursday, NIO's American depositary shares were up about 10.9% from Wednesday's closing price.
So what
NIO rival XPeng (NYSE: XPEV) reported its third-quarter earnings before the U.S. market opened on Thursday, and they were good.
While XPeng (like NIO) isn't yet profitable, the growth numbers were impressive: Revenue of $293.1 million was up over 340% from the year-ago period, while deliveries numbering 8,578 represented an increase of over 160% from the second quarter of 2020.
Better yet for XPeng, 6,210 of those third-quarter deliveries were P7s, the company's newest model. The P7, a plush-riding electric sedan stuffed with advanced technology that starts around $35,000, began shipping in the second quarter.
Xpeng's older model, a small electric SUV called the G3, accounted for the remainder.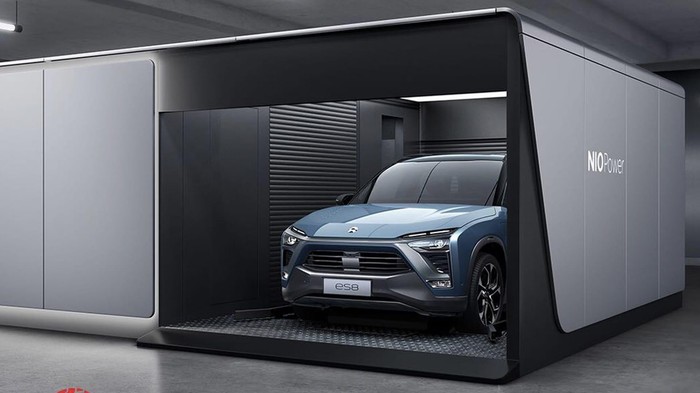 Among other things, investors will be eager to hear about NIO's new batteries-as-a-service initiative, which debuted in the third quarter. Image source: NIO.
Now what
What does all that have to do with NIO? Auto investors, at least in the U.S., have recently tended to see NIO, XPeng, and a third company -- Li Motors (NASDAQ: LI) -- as a group. All three are homegrown Chinese automakers focused on what the country's government calls "new energy vehicles," electrics and advanced hybrids.
Simply put, Xpeng's report bodes well for NIO, the largest of the group. NIO will report its own third-quarter results before the U.S. market opens next Tuesday, Nov. 17.
10 stocks we like better than NIO Inc.
When investing geniuses David and Tom Gardner have a stock tip, it can pay to listen. After all, the newsletter they have run for over a decade, Motley Fool Stock Advisor, has tripled the market.*
David and Tom just revealed what they believe are the ten best stocks for investors to buy right now... and NIO Inc. wasn't one of them! That's right -- they think these 10 stocks are even better buys.
*Stock Advisor returns as of October 20, 2020
John Rosevear has no position in any of the stocks mentioned. The Motley Fool has no position in any of the stocks mentioned. The Motley Fool has a disclosure policy.
Source