Why GameStop Stock Popped Today
What happened
Shares of GameStop (NYSE: GME) rose 6.3% Monday after the video game retailer announced its CEO succession plan.
So what
Current CEO George Sherman will step down on July 31, or potentially sooner if a new chief executive is found. GameStop said in its annual report on March 23 that its board of directors had initiated a search for a replacement for Sherman, one with the skills and experience to oversee its turnaround efforts.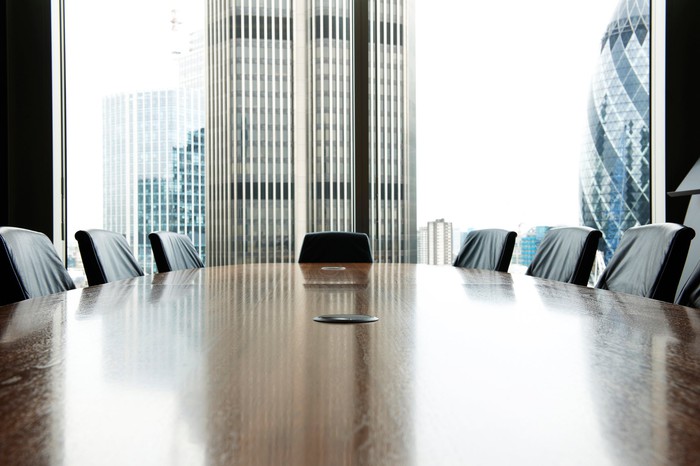 GameStop's stock price climbed Monday as shareholders applauded the timeline for its CEO search. Image source: Getty Images.
Chewy founder Ryan Cohen took an approximate 13% stake in GameStop last year. He's slated to become GameStop's chairman following its shareholder meeting in June. Cohen has pushed to infuse GameStop's executive ranks with leaders who possess the technological expertise he believes the company needs if its new online strategy is to be successful. Sherman apparently didn't fit the bill.
Now what
Hiring a respected CEO would be a major win for Cohen. It would no doubt lift investor sentiment, which may have received a boost last week when popular Reddit personality Keith Gill reportedly increased his stake in GameStop by converting options into stock. A new, high-profile CEO could provide traders with another reason to rally around GameStop's stock.
Cohen hopes to rebuild GameStop into a leader in the video game e-commerce market, a necessity now that game downloads are rapidly replacing physical game sales. To help fund its online initiatives, GameStop announced a $1 billion share offering earlier this month.
10 stocks we like better than GameStop
When investing geniuses David and Tom Gardner have a stock tip, it can pay to listen. After all, the newsletter they have run for over a decade, Motley Fool Stock Advisor, has tripled the market.*
David and Tom just revealed what they believe are the ten best stocks for investors to buy right now... and GameStop wasn't one of them! That's right -- they think these 10 stocks are even better buys.
*Stock Advisor returns as of February 24, 2021
Joe Tenebruso has no position in any of the stocks mentioned. The Motley Fool recommends Chewy, Inc. The Motley Fool has a disclosure policy.
Source