Why CrowdStrike Stock Jumped Today
What happened
Shares of CrowdStrike (NASDAQ: CRWD) climbed on Thursday, following the release of the cloud security specialist's strong third-quarter results. As of 1:10 p.m. EST, CrowdStrike's stock price was up more than 14%.
So what
CrowdStrike's revenue soared 86% year over year to $232.5 million, fueled by an 87% increase in subscription revenue, to $213.5 million. CrowdStrike added 1,186 net new subscription customers in the third quarter, bringing its total customer base to 8,416 as of the end of October. That's up 85% from the prior year.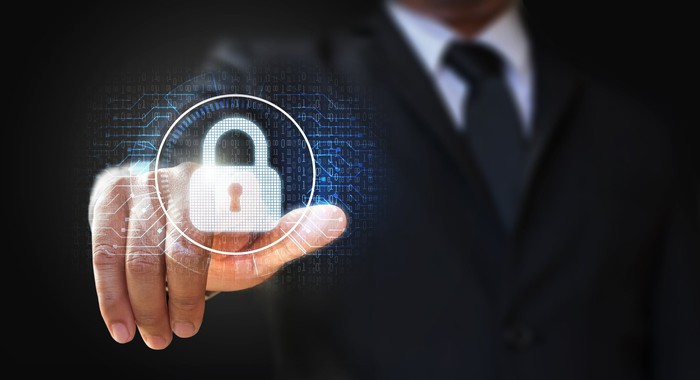 As more companies shift their operations to the cloud, demand for CrowdStrike's cybersecurity services is booming. Image source: Getty Images.
"CrowdStrike's robust growth at scale underscores our growing leadership in the Security Cloud category and the immense value we deliver to customers seeking to transform, consolidate, and fortify their security posture," CEO George Kurtz said in a press release.
Importantly, CrowdStrike's profit margins are improving as it scales its business. Its subscription gross margin expanded to 77%, up from 74% in the year-ago quarter. In turn, it was able to deliver an adjusted operating profit of $18.9 million, compared to a loss of $16.5 million in the prior-year period.
Now what
As more companies shift their operations to the cloud, demand for CrowdStrike's cybersecurity solutions will continue to grow. The cloud guardian helps to prevent costly data breaches by using artificial intelligence to secure mobile and other internet-connected devices. With cyberattacks becoming more sophisticated every day, CrowdStrike's protection services are set to become even more vital in the coming years.
Find out why CrowdStrike Holdings, Inc. is one of the 10 best stocks to buy now
Motley Fool co-founders Tom and David Gardner have spent more than a decade beating the market. After all, the newsletter they have run for over a decade, Motley Fool Stock Advisor, has tripled the market.*
Tom and David just revealed their ten top stock picks for investors to buy right now. CrowdStrike Holdings, Inc. is on the list -- but there are nine others you may be overlooking.
Click here to get access to the full list!
*Stock Advisor returns as of November 20, 2020
Joe Tenebruso has no position in any of the stocks mentioned. The Motley Fool owns shares of and recommends CrowdStrike Holdings, Inc. The Motley Fool has a disclosure policy.
Source