Why AMC Stock Soared Today
What happened
Shares of AMC Entertainment (NYSE: AMC) surged on Monday after the country's largest movie theatre company said it raised $917 million in equity and debt capital. As of 2:45 p.m. EST, AMC's stock price was up 30%.
So what
AMC's newfound cash includes $506 million from share sales and $411 million from new debt. Management believes these moves will enable AMC to "make it through this dark coronavirus-impacted winter." "Today, the sun is shining on AMC," AMC CEO Adam Aron said in a press release.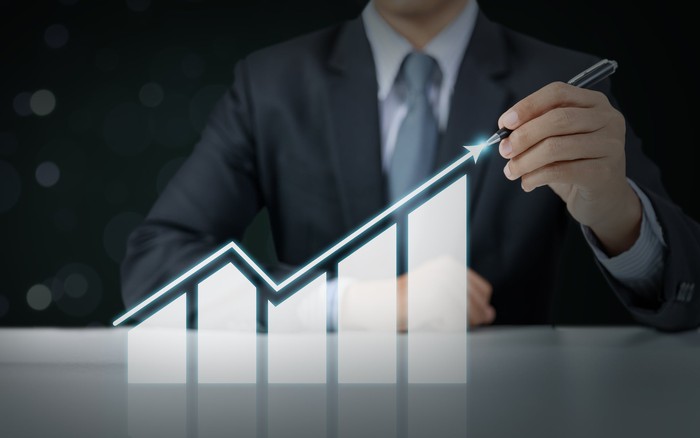 AMC Entertainment's shares rallied after shareholders received some hopeful news on Monday. Image source: Getty Images.

Aron even went as far as to claim that investors no longer need to be concerned that AMC will fail in the short term. "This means that any talk of an imminent bankruptcy for AMC is completely off the table," Aron said.
Now what
With its balance sheet bolstered, AMC believes that it has the cash it needs to fund its operations until "deep into 2021." The company cautions, however, that its future cash needs are difficult to predict due in part to the uncertainty related to rising coronavirus infections and the yet-to-be-determined results of COVID-19 vaccination programs.
"Looking ahead, for AMC to succeed over the medium term, we are going to need for much of the general public in the U.S. and abroad to be vaccinated," Aron said.
10 stocks we like better than AMC Entertainment Holdings
When investing geniuses David and Tom Gardner have a stock tip, it can pay to listen. After all, the newsletter they have run for over a decade, Motley Fool Stock Advisor, has tripled the market.*
David and Tom just revealed what they believe are the ten best stocks for investors to buy right now... and AMC Entertainment Holdings wasn't one of them! That's right -- they think these 10 stocks are even better buys.
*Stock Advisor returns as of November 20, 2020
Joe Tenebruso has no position in any of the stocks mentioned. The Motley Fool has no position in any of the stocks mentioned. The Motley Fool has a disclosure policy.
Source