Why Microsoft Stock Climbed Today
What happened
Shares of Microsoft (NASDAQ: MSFT) rose 2.9% on Wednesday after the software leader issued an optimistic growth forecast.
So what
Microsoft's revenue jumped 20% year over year to a whopping $51.7 billion in its fiscal 2022 second quarter, which ended on Dec. 31. That was slightly above Wall Street's estimates, which had called for revenue of $50.9 billion.
Microsoft is seeing robust demand for its cloud-computing and productivity software. Its Azure cloud-infrastructure platform saw revenue surge 46%, while its Office 365 commercial revenue increased 19%.
"Digital technology is the most malleable resource at the world's disposal to overcome constraints and reimagine everyday work and life," CEO Satya Nadella said in a press release. "As tech as a percentage of global GDP continues to increase, we are innovating and investing across diverse and growing markets."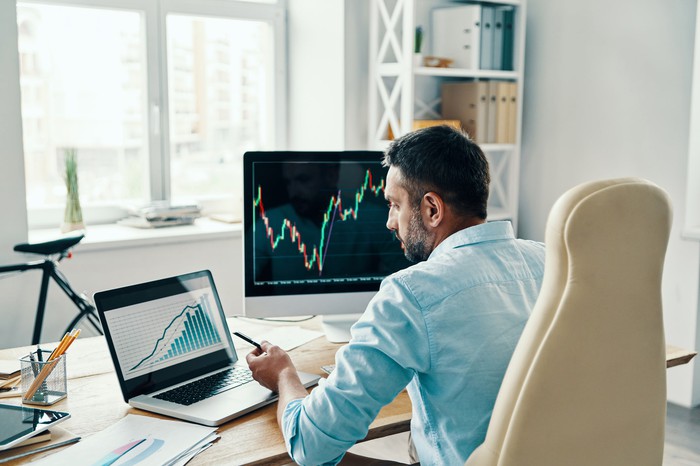 Microsoft's strong second-quarter results and guidance helped its stock price rebound on Wednesday. Image source: Getty Images.
Better still, Microsoft is growing more profitable as it scales its operations across the world. The tech-giant's operating and net income increased 24% and 21%, respectively, to $22.2 billion and $18.8 billion. In turn, Microsoft's earnings per share, which were boosted by stock buybacks, grew 22% to $2.48. That, too, bested analysts' projections, which had been for per-share earnings of $2.31.
Now what
Looking ahead, chief financial officer Amy Hood said during a conference call with analysts that she expects Azure's revenue growth to accelerate in the third quarter. The forecast gave investors confidence that Microsoft's rapid pace of expansion would continue for some time, and it helped to spark a rally in its share price.
10 stocks we like better than Microsoft
When our award-winning analyst team has a stock tip, it can pay to listen. After all, the newsletter they have run for over a decade, Motley Fool Stock Advisor, has tripled the market.*
They just revealed what they believe are the ten best stocks for investors to buy right now... and Microsoft wasn't one of them! That's right -- they think these 10 stocks are even better buys.
*Stock Advisor returns as of January 10, 2022
Teresa Kersten, an employee of LinkedIn, a Microsoft subsidiary, is a member of The Motley Fool's board of directors. Joe Tenebruso has no position in any of the stocks mentioned. The Motley Fool owns and recommends Microsoft. The Motley Fool has a disclosure policy.
Source