Why Fisker Stock Is Down Today
What happened
Shares of electric-vehicle start-up Fisker (NYSE: FSR) were trading lower on Thursday after a downgrade from a widely followed Wall Street auto analyst.
As of 1 p.m. EDT, Fisker's shares were down about 6.2% from Wednesday's closing price.
So what
In a new note on Thursday morning that covered several automotive stocks, Bank of America analyst John Murphy cut the bank's rating on Fisker to neutral, from buy, and lowered its price target to $18 from $27.
Murphy isn't completely pessimistic on Fisker's chances. He continues to view the California-based company as "one of the more legitimate" entrants in the universe of electric-vehicle start-ups, in large part because of the company's relationship with major auto supplier and contract manufacturer Magna International (NYSE: MGA). But he's more cautious on the company's prospects as the competitive landscape is becoming "incredibly fierce."
Magna is expected to begin building Fisker's first model, the Ocean electric SUV, before the end of 2022. Fisker has a separate deal with Taiwanese electronics maker Hon Hai Precision Industry (OTC: HNHPF), better known as Foxconn, to begin building a second model in the fourth quarter of 2023.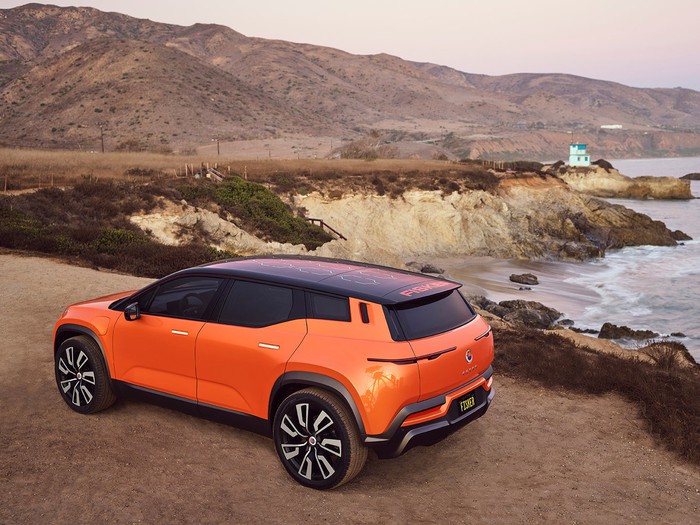 The Fisker Ocean is a stylish electric SUV with a starting price under $40,000. Production is expected to begin in November of 2022. Image source: Fisker Inc.
Now what
I think Murphy's take is a reasonable one. While all signs suggest that Fisker is executing well on its go-to-market plan, there's a lot of electric-vehicle competition coming -- and not just from other start-ups.
During its second-quarter earnings report on Aug. 5, Fisker said that it's on track to begin production of the Ocean with Magna on Nov. 17, 2022. That's good news, but it means that the Ocean will be facing direct competition from the likes of Volkswagen (OTC: VWAGY), Ford Motor Company (NYSE: F), and Mercedes-Benz, among others, from the moment it begins shipping.
Any discussion of Fisker's valuation or prospects has to take the likely competitive landscape in late 2022 into account.
10 stocks we like better than Fisker, Inc.
When our award-winning analyst team has a stock tip, it can pay to listen. After all, the newsletter they have run for over a decade, Motley Fool Stock Advisor, has tripled the market.*
They just revealed what they believe are the ten best stocks for investors to buy right now... and Fisker, Inc. wasn't one of them! That's right -- they think these 10 stocks are even better buys.
*Stock Advisor returns as of August 9, 2021
John Rosevear owns shares of Ford. The Motley Fool owns shares of and recommends Volkswagen AG. The Motley Fool recommends Magna Int'l. The Motley Fool has a disclosure policy.
Source