Here's Why MercadoLibre Stock Is Rising
What happened
Shares of MercadoLibre (NASDAQ: MELI) rose on Thursday, following bullish analyst remarks. As of 1:50 p.m. EDT, the online marketplace operator's stock price was up more than 2% after rising as much as 6.7% earlier in the day.
So what
Wolfe Research analyst Deepak Mathivanan issued an outperform buy rating on MercadoLibre's stock. He sees the Argentine-based e-commerce leader's share price reaching $1,800, representing potential gains to investors of roughly 20% from the stock's current price near $1,500.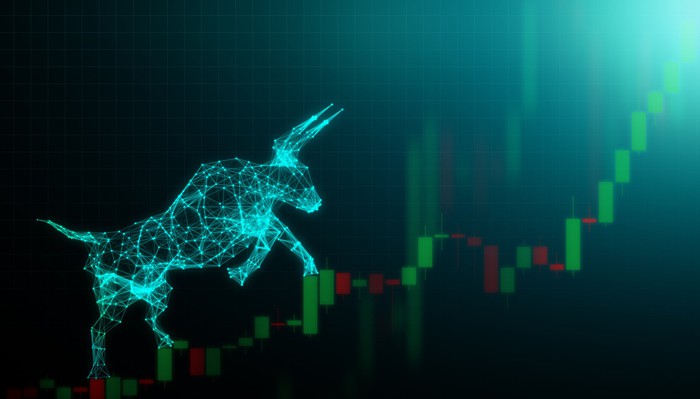 MercadoLibre's shareholders could enjoy handsome returns, according to analysts at Wolfe Research. Image source: Getty Images.
Mathivanan highlighted MercadoLibre's central place within Latin America's rapidly expanding online retail and digital payments markets. He also noted that the company remains relatively early in its growth cycle, and therefore, could continue to grow revenue and earnings at a solid clip in the coming years.
Now what
MercadoLibre gives investors several ways to win. In addition to its thriving online marketplace and fast-growing Mercado Pago digital payments platform, it recently expanded into insurance, investment management, and consumer lending.
Moreover, with internet penetration rates still at less than 70% in many parts of Latin America, hundreds of millions of people have yet to make their first e-commerce purchase in MercadoLibre's core markets. As more people begin to shop online, many of them will do so on its marketplaces. This steady stream of new users should help to fuel MercadoLibre's growth well into the coming decade.
10 stocks we like better than MercadoLibre
When investing geniuses David and Tom Gardner have a stock tip, it can pay to listen. After all, the newsletter they have run for over a decade, Motley Fool Stock Advisor, has tripled the market.*
David and Tom just revealed what they believe are the ten best stocks for investors to buy right now... and MercadoLibre wasn't one of them! That's right -- they think these 10 stocks are even better buys.
*Stock Advisor returns as of February 24, 2021
Joe Tenebruso has no position in any of the stocks mentioned. The Motley Fool owns shares of and recommends MercadoLibre. The Motley Fool has a disclosure policy.
Source