Why Piedmont Lithium, Lithium Americas, and Livent Stocks Exploded Higher Today
What happened
Tesla (NASDAQ: TSLA) inked a "five-year fixed-price binding agreement" to buy lithium from Australian miner Piedmont Lithium (NASDAQ: PLL) this morning, igniting a rally in lithium stocks. Piedmont's own shares are up 210% as of 10 a.m. EDT, while rival producers Lithium Americas (NYSE: LAC) and Livent (NYSE: LTHM) are coming along for the ride, up 17% and 8.4%, respectively.
So what
According to the terms of the agreement, Piedmont will supply spodumene concentrate (a rock rich in lithium) to Tesla for at least five years, but possibly as long as 10 years, extracting the material from its North Carolina mines. Piedmont will earmark approximately one-third of its planned production of 160,000 tons per year for use by Tesla. Tesla may order more than this if it needs more, "at Tesla's option."
There is one condition: Tesla and Piedmont must agree to start deliveries sometime between July 2022 and July 2023.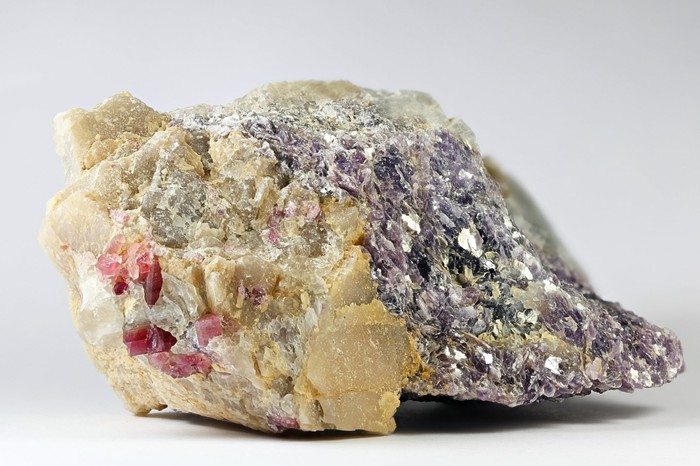 Today's story is much ado about a rock -- a lithium spodumene rock to be precise. Image source: Getty Images.
Now what
Last week, at its ballyhooed "Battery Day," Tesla laid out plans to use a novel production method to mix table salt with Nevadan clay, add water, and precipitate out lithium for use in producing its own rechargeable vehicle batteries. Tesla was not 100% clear on when this production method would become viable, however, or on how long it might take before Tesla could become independent of lithium suppliers and vertically integrate lithium production into its operations.
Today's announcement from Piedmont, centering on a five-to-10-year supply agreement, strongly suggests that Tesla isn't planning to become wholly independent of lithium suppliers for quite some time. That's good news for lithium companies Lithium Americas and Livent -- and great news for Piedmont Lithium.
10 stocks we like better than Tesla
When investing geniuses David and Tom Gardner have a stock tip, it can pay to listen. After all, the newsletter they have run for over a decade, Motley Fool Stock Advisor, has tripled the market.*
David and Tom just revealed what they believe are the ten best stocks for investors to buy right now... and Tesla wasn't one of them! That's right -- they think these 10 stocks are even better buys.
*Stock Advisor returns as of September 24, 2020
Rich Smith has no position in any of the stocks mentioned. The Motley Fool owns shares of and recommends Tesla. The Motley Fool has a disclosure policy.
Source