Why Gores Holdings VI Stock Climbed 11.3% Last Month
What happened
Shares of Gores Holdings VI (NASDAQ: GHVI) gained 11.3% in May, according to data from S&P Global Market Intelligence. Despite sell-offs for many special purpose acquisition company (SPAC) stocks last month, the Gores Group acquisition vehicle managed to post double-digit gains in the period.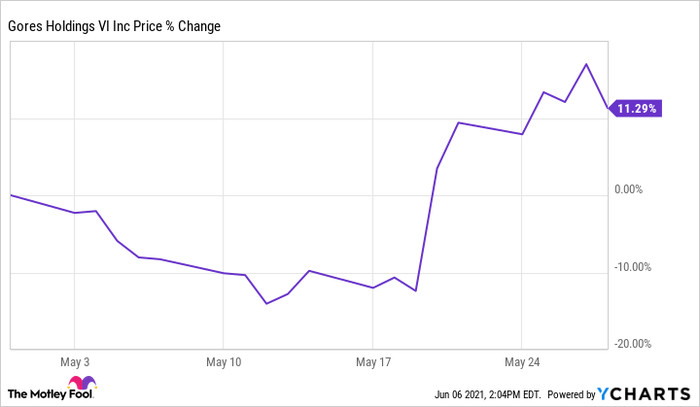 There doesn't appear to have been any big company-specific news powering Gores Holdings VI's gains last month, but the stock may have gained ground because of mounting excitement about augmented reality (AR) technology. The SPAC is set to take 3D-camera and mapping technology company Matterport public through an upcoming merger, and signs that the AR space could begin to go mainstream likely triggered gains for the stock.
So what
Matterport specializes in 3D-imaging technologies for the real-estate industry. Customers can use the company's 3D-camera-based mapping services to capture the interior of a property, paving the way for interactive 3D tours. Users can also make scans with compatible mobile devices.
While neither Matterport nor Gores Holdings VI had big business-related news to announce last month, another player in the AR space made waves that seem to have lifted the SPAC's share price. Snap announced an updated iteration of its Spectacles smart glasses that will have significantly expanded AR capabilities on May 20, and the news boosted valuations for some companies with significant exposure to the augmented-reality space. Adoption for AR seems to be heating up, and leading players in the space could deliver huge returns.
Now what
Gores Holdings VI stock has continued to inch higher early in June's trading. The company's share price is up roughly 1% in the month so far.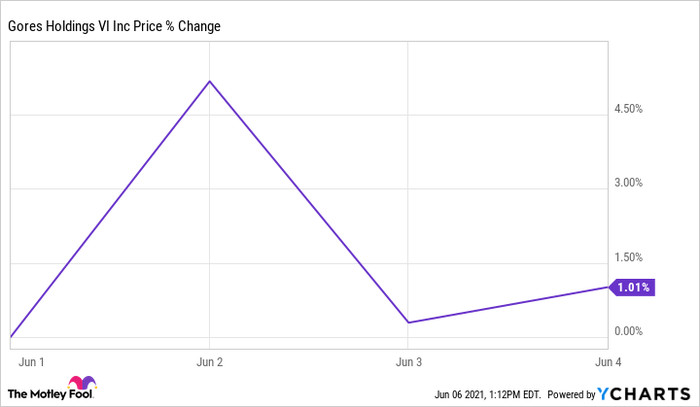 The SPAC's merger with Matterport is expected to close before the end of this quarter. Following the completion of the combination, the company will operate under the Matterport name and trade on the Nasdaq exchange under the MTTR ticker.
SPAC stocks and companies that have recently been taken public through SPAC mergers have seen their valuations pressured recently, and investors generally have more limited visibility into the operations and accounting of companies that are set to hit the market through the combination mechanism. On the other hand, the AR market looks poised for big growth over the long term, and Matterport's initiatives in the space suggest that Gores Holdings VI stock may be worth a closer look for risk-tolerant investors.
10 stocks we like better than Gores Holdings VI
When investing geniuses David and Tom Gardner have a stock tip, it can pay to listen. After all, the newsletter they have run for over a decade, Motley Fool Stock Advisor, has tripled the market.*
David and Tom just revealed what they believe are the ten best stocks for investors to buy right now... and Gores Holdings VI wasn't one of them! That's right -- they think these 10 stocks are even better buys.
*Stock Advisor returns as of May 11, 2021
Keith Noonan has no position in any of the stocks mentioned. The Motley Fool recommends Nasdaq. The Motley Fool has a disclosure policy.
Source