Why Li Auto Stock Is Higher Today
What happened
Shares of Chinese vehicle maker Li Auto (NASDAQ: LI) were trading higher on Tuesday, after two Wall Street analysts released bullish notes on the stock.
As of 11:45 a.m. EST, Li's shares were up about 8.5% from Wednesday's closing price.
So what
First, Bank of America analyst Ming Hsun Lee initiated coverage of Li Auto with a buy rating and a price target of $42. Lee wrote that he expects sales to grow 48% per year from now through 2025, as electric vehicles gain share in China's auto market and demand for premium electric models continues to be "robust."
Lee expects the company to launch one new model per year from 2022 to 2024, expanding its lineup to cover both the full-size and compact premium SUV segments.
Li Auto currently has just one model, the Li ONE. It's an upscale midsize electric SUV with a gasoline-powered "range extender," or on-board generator, that has made it relatively popular in parts of China where high-speed vehicle chargers are still scarce.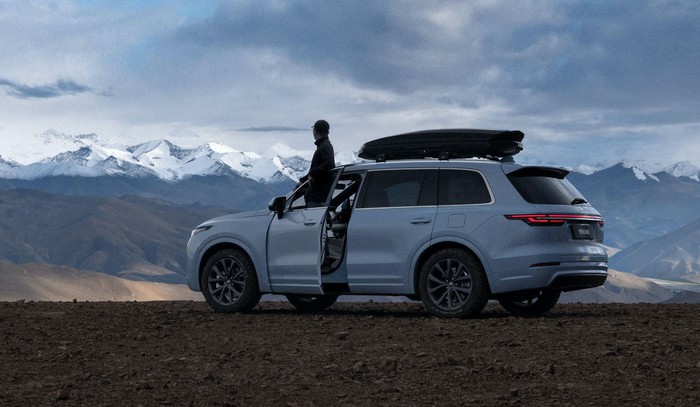 The Li ONE is an electric SUV with a gasoline generator that can extend its range, similar to the original Chevrolet Volt. Image source: Li Auto.
Now what
Separately, Credit Suisse analyst Bin Wang raised his firm's rating on Li Auto to outperform from neutral, with a price target of $40, up from $33. Wang noted that Li Auto's December deliveries were up 32% month over month, to a new high of just over 6,100 units, and that management said that orders continued to increase in early January despite the introduction of Tesla's China-made Model Y.
Wang said that the company's sales momentum appears better than expected (hence the upgrade) and that it has a "clear and ambitious plan" to keep its advanced driver-assist systems competitive in a fast-moving market.
Auto investors can expect Li Auto to release its fourth-quarter and full-year earnings results in February.
10 stocks we like better than Li Auto Inc.
When investing geniuses David and Tom Gardner have a stock tip, it can pay to listen. After all, the newsletter they have run for over a decade, Motley Fool Stock Advisor, has tripled the market.*
David and Tom just revealed what they believe are the ten best stocks for investors to buy right now... and Li Auto Inc. wasn't one of them! That's right -- they think these 10 stocks are even better buys.
*Stock Advisor returns as of November 20, 2020
John Rosevear has no position in any of the stocks mentioned. The Motley Fool owns shares of and recommends Tesla. The Motley Fool has a disclosure policy.
Source