Why Apple Stock Dropped Today
What happened
Shares of Apple (NASDAQ: AAPL) fell 5.6% on Friday after the tech behemoth's fourth-quarter results disappointed investors.
So what
Despite the challenges of operating its global supply chain during the coronavirus pandemic, as well as the closure of many of its retail stores, Apple was able to eke out a 1% gain in revenue. The $64.7 billion in sales it generated was slightly above Wall Street's expectations of $63.7 billion.
The small gain was driven in part by strong sales of iPads and Macs, which appear to have benefited from more people working and learning from home during the COVID-19 crisis. Solid growth in Apple's services and wearables businesses also contributed to its modest sales increase.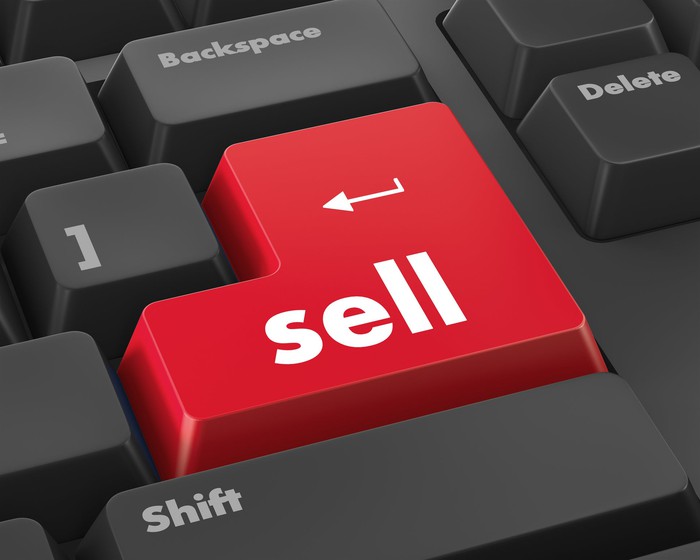 Investors decided to take profits in Apple's stock following its Q4 results. Image source: Getty Images.
iPhone sales, however, declined by 20.7% to $26.4 billion ahead of the launch of Apple's new 5G-enabled devices. Analysts had expected iPhone sales of $27.9 billion.
Now what
Despite the shortfall, investors have reason to be optimistic about the iPhone's future revenue- and profit-generating prospects. Apple's new model should benefit from the excitement surrounding the rollout of new 5G wireless networks and the blazingly fast wireless internet speeds they can deliver.
CEO Tim Cook said during a conference call with analysts that the initial data points for the iPhone 12 suggest that the product is "off to a great start." If Apple can sustain that momentum, its stock price could rebound sharply in the quarters ahead.
10 stocks we like better than Apple
When investing geniuses David and Tom Gardner have a stock tip, it can pay to listen. After all, the newsletter they have run for over a decade, Motley Fool Stock Advisor, has tripled the market.*
David and Tom just revealed what they believe are the ten best stocks for investors to buy right now... and Apple wasn't one of them! That's right -- they think these 10 stocks are even better buys.
*Stock Advisor returns as of October 20, 2020
Joe Tenebruso has no position in any of the stocks mentioned. The Motley Fool owns shares of and recommends Apple. The Motley Fool has a disclosure policy.
Source